What They Won't Teach You in Medical & Dental School
360 o  Approach to Financial Planning and Practice Management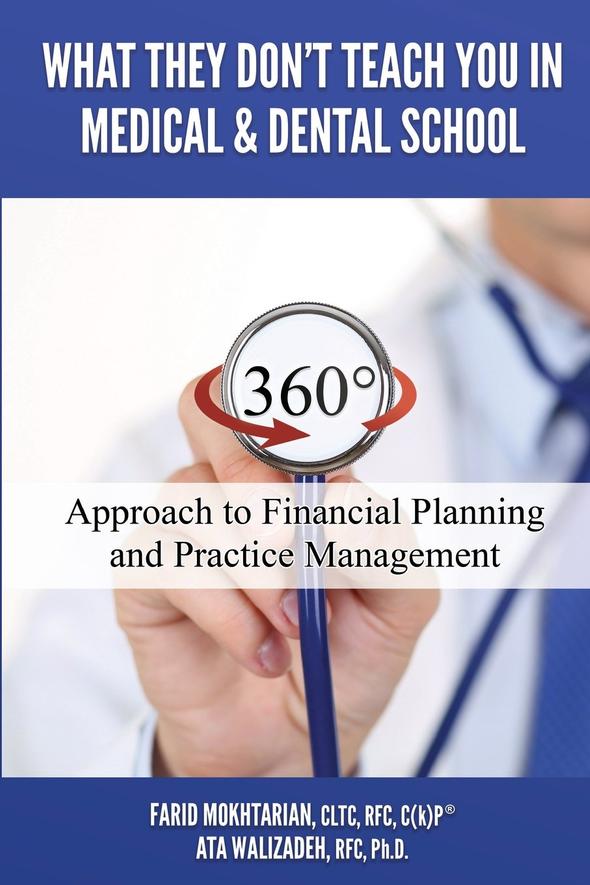 Priceless advice for today's physicians, geared toward helping MDs grow practives, increase wealth, and lead happier, less stressful lives.
Never have American physicians faced more challenges, choices, and complexities than they do today.
The simple days of the sole practitioner makeing house calls and collecting cash for services rendered are long gone, replaced by seemingly endless issues of compliance demands, malpractice concerns, staff management nightmares, and financial morasses. Many MDs may be specialists when it comes to their practices, yet most now feel they need to be experts in business, finance, and taxation. But of course, for busy physicians, their first duty is to their patiesnts, and becoming a jack-of-all-trades is hardly the path to outstanding patient care.
Physician, help is at hand!
Farid Mokhtarian and Ata Walizadeh have written this book with you in mind. They have spent decades providing solid, leading-edge advice to MDs, advice that can help you in nearly every aspect of your professional life. If you are feeling overwhelemed and underappreciated, if you seem buried in mindless paperwork and undue risks, even if you are considering fleeing from the profession, don't dispare. After all the money and hours you invested to become a physician (and as busy as you are!), invevst a few more hours in yourself and read What They Don't Teach You in Medical & Dental School.
Because-finally-help is at hand.